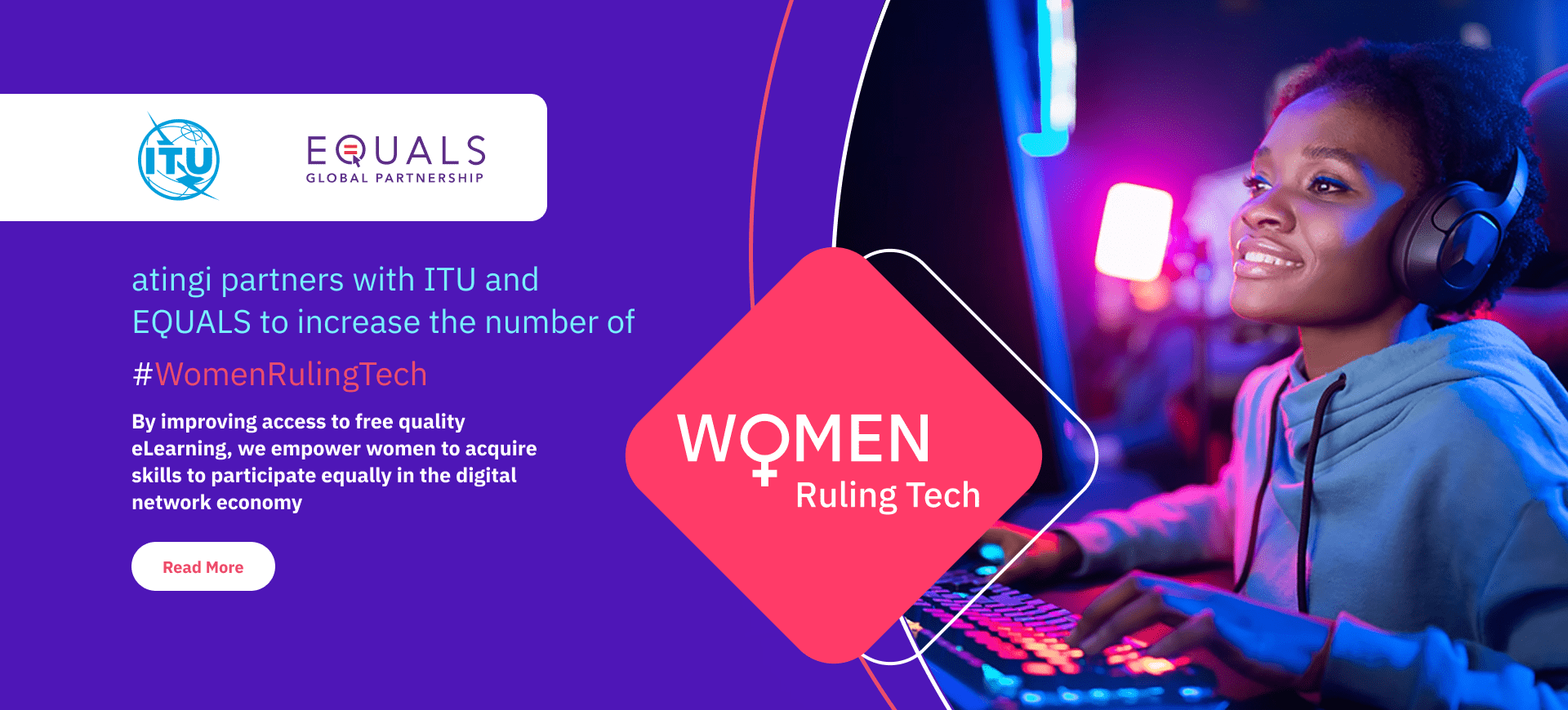 Inspiring women have great things to say
"Dreams do come true, but not without the help
of others, a good education, a strong work ethic,
and the courage to lean in"
– Ursula Burn, CEO of Xerox
Technology courses on atingi.org
atingi.org offers a variety of free online modules that allow you to build your future
entrepreneurial and technical skills, to become a female leader of the future.
Explore all the technology and STEM courses today
Women are making moves in the STEM fields!
From astronauts, quantum physicists and even race car drivers, women are proving their mettle and changing the world with Science, Technology, Engineering and Mathematics. Their encouraging stories will make you believe in #WomenInTech. Get ready to be inspired!